Business overview
Enukanto Co., Ltd., founded in 1970, is a sales promotion specialist that plans, designs and produces various PR tools and implement events including product shows and shop displays. Initially catering mainly to pharmaceutical firms, we gradually expanded our scope of business to other types of clients. An important milestone in our growth was winning the advertising contract for the national government's public relations magazine, "Japan This Week", in 1978. We are continuing to expand our business to serve clients in the consumer electronics, bath, cosmetics and personal care product industries. At present, we directly deal with major manufacturers in a huge variety of markets including the food, logistics and pet product industries.
Our mission has remained constant for more than 40 years since our foundation: to precisely understand what the client wants and to offer the systems and tools that exactly satisfy their needs and boost their sales.
Even in today's era where the necessity of having a physical selling and buying space is being questioned, we keep contributing to the growth of our clients by boosting their in-shop sales with an unwavering focus on "shopper marketing and shopper insights".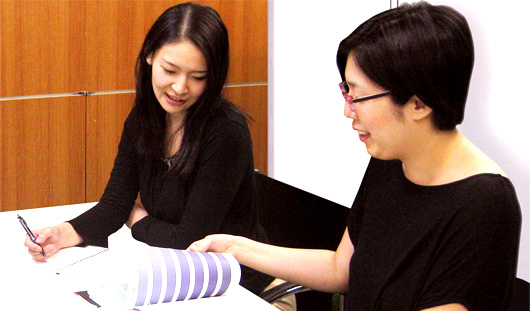 Operations and services
Planning, producing and managing sales promotion projects
Conducting sales promotion projects in various sales and marketing modes, and planning, designing, implementing and managing production-related in-shop display tools, including:
On-floor display units
Counter-top display units
Rack-end display units
Hanger-type display units, etc.

Planning, producing and implementing product shows and PR events
We cover all aspects of your sales promotion events including planning, producing, implementing and managing exhibition booths, large display furniture and window decoration.

Patented products
The following are our patented products, including in-shop display and other innovative tools:
Patents
Display rack

No. 4854974

SP drone

No. 6080143 (Japan)
US: No. 9984389
China: ZL 2016 1 0867945.2
Macau: No. J/003518

IoT-based digital POP

No. 6243570

Airborne display

No. 6482794
Utility Model Patents
Product advertising display

No. 3077420

Product display system

No. 3079572

Sticker attaching tool

No. 3086898

Notification and advertising tool

No. 3104776

Notification and advertising tool

No. 3107883

Notification and display system

No. 3114172

Product display tool

No. 3115173

Notification and display system

No. 3116554

Product display sheet holder

No. 3125735

Shelves for multiple-story tower type display rack

No. 3129202

Plates for advertising stand and standard-size trays

No. 3133269

Product display stand

No. 3152613

Product display hanger

No. 3156638

Display panel

No. 3159886

Umbrella

No. 3162302

Display material

No. 3165590

Product display tool

No. 3168885

Organic EL

No. 3203221

Fragrance sample

No. 3213765

NFC tag-fitted promotion hook

No. 3214054

Monitor storage case

No. 3216025
Design patents
Display case

No. 1056832

Product display and notification plate

No. 1067477

Floor-type slider furniture

No. 1067478

Display case

No. 1082117

Product display tool

No. 1085224

Product display tool

No. 1197507

Product display tool

No. 1213782

Product display tool

No. 1230777

Product display tool

No. 1257827

Product display tool

No. 1277646

Product display tool

No. 1291566

Hook for hanger board

No. 1337041

Hook for hanger board

No. 1337043

Planning and production of various sales promotion tools and visitor giveaways, planning and development of new products
We cater to the client's needs by recommending the most effective sales promotion tools that will boost your sales and improve brand value and power, including display tools, giveaways and promotion packages.